With the Plande-Emic, many "Hero" doctors stepped up to the plate and spoke the truth about the so-called vy-rus and the remedy.  They risked their lives to expose this! Many have already been targeted with assasination attempts. One is
Carey Madej. She was lucky and survived it. The other ones weren't so lucky. Their lives were ended using various techniques to give plausible deniability about any fowl behavior. 
Over 100 Doctors dead due to what seems to be assassinations, not the cause that is stated on death certificates.
Read this article with more details about these doctors and their deaths: 
Dr. Zelenko - died quickly from cancer.
Dr. Rashid Buttar - His last interview after being poisoned: 
https://rumble.com/v2ocmig-dr.-rashid-buttar-and-the-coronavirus-agenda.html
 By the way he explains he was poisoned after the CNN interview. Rest in peace:
 Dr Carrie Madej - Had an attempt on her life:
Dr Carrie Madej directed two large medical clinics in the state of Georgia, USA. Since her twenties she has been fascinated by vaccines and studied them ever since. Her in depth research led her to discover what the proposed technologies are for the new COVID-19 vaccines. What she is revealing is alarming. 
This video is an in depth documentary that shows how these new vaccines can alter our DNA, turning us into hybrids. The plans are to connect humans to artificial intelligence and global control networks. This is the start of transhumanism, turning us into HUMANS 2.0 
That might sound cool for those who watched too many sci-fi movies, but the reality is that it would end our autonomy and make us slaves of globalist tech companies who can then control us, without us being aware of it. 
From: https://stopworldcontrol.com/madej/
Dr. Madej is currently in a hospital , but is recovering well. She has fractured her left lower leg and five vertebrates. Billy is in worse condition with several skull, facial and back fractures. Thankfully there is no brain bleed.
Right after they crash landed, it first looked as if Billy was dead, as he was unconscious and his head was bleeding profusely. After some 45 seconds he came by, much to the relief of Carrie.

It took more than half an hour for the rescue team to locate them. Carrie had tried to broadcast their location, but strangely enough nothing worked. The wifi didn't function and her phone overheated. She can't explain why this happened. Luckily she was able to find another phone on the plane, which she then used to pinpoint her location, so they could be found.

The rescuers shouted through megaphones to find them, and when she heard them, Carrie cried louder than she had ever done: "HELP!!!" which saved their life, as her cries led the rescuers to find them just in time.
Dr. Madej's role in exposing trans-humanism 
---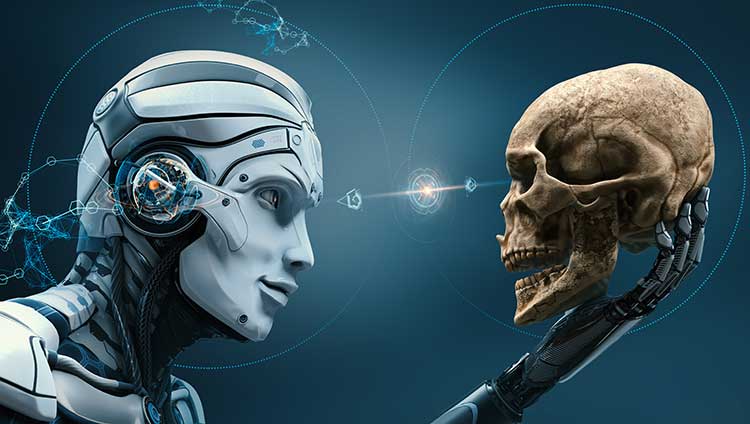 Dr. Carrie Madej is one of the forefront medical professionals who has been warning humanity about the nefarious trans-humanist agenda behind the imposed vaccines. Dr. Madej has attended medical conferences where she heard the proverbial "crazy, evil professors" outline insanely wicked agendas for vaccines. This greatly alarmed her and launched her on a 20 year investigation to uncover the diabolical plans of the criminalized medical establishments.
Dr. Madej discovered the agenda to end humanity and replace us with cyborgs: a new breed of humans that is a combination of technology and a biological organism, who can be easily controlled from the cloud.
She revealed how the injections start the process of trans-humanism, by altering the human genome, and preparing humanity for the transition to Human 2.0. 
The goal is to create a new breed of humans, that can be easily controlled through all kinds of frequencies, radiations and signals. This agenda is confirmed by Alex Thompson, a former officer from the British Secret Services, in the Grand Jury Evidence 1.
There is a battle raging for humanity. Dr Carrie Madej reveals how Big Tech collaborates with Big Pharma to introduce new technologies in the coming vaccines, that will alter our DNA and turn us into hybrids. This will end humanity as we know it, and start the process of transhumanism: HUMAN 2.0 The plans are to use vaccines to inject nanotechnology into our bodies and connect us to the Cloud and artificial intelligence. This will enable corrupt governments and tech giants to control us, without us being aware of it.
WATCH THIS CRITICAL VIDEO :
The Battle for Humanity Film:
https://rumble.com/embed/v1tr1ea/?pub=i052x
Dr Carrie Madej interviewed by Stew Peters:
Carrie Madej and Stew Peters.mp4
In this episode, Dr. Stan has the honor of being Dr. Madej's first interview since being in a plane crash in June 2022. Many of you will be familiar with topics such as nanotechnology that Dr. Madej often discusses, but this interview is different. Dr. Madej shares her powerful conviction and certainty in not only her ability to survive, but to heal…which is something we all have inside of us. May this episode transform you!
Dr. Carrie Madej is originally from Dearborn, Michigan and received her medical degree from Kansas City University of College of Osteopathic Medicine in 2001. She then completed her traditional internship at The Medical Center in Columbus, Georgia and internal medicine residency at Mercer University in Macon, Georgia.
Dr. Madej served as a private clinician and medical director of clinics in Georgia until 2015. Dr. Madej also served as an attending physician for the Pennsylvania College of Osteopathic Medicine - Georgia Campus, where she mentored students in clinical applications of internal medicine for 8 years.  Her teaching and practice incorporates the importance of body, mind, and spirit in achieving wellness, and that the balanced body has the inherent ability to heal itself. She believes a physician should be a teacher of health to the patient, as well as identify the causes of dis-ease, in order to have an optimal body. It is her mission for us to remember the sacredness of life, our inherent ability to heal, and our connection to God, our Father Creator in Heaven.
Stay Connected with Dr. Madej:
Instagram: https://www.instagram.com/fenixmeddr/
Website: https://www.carriemadej.com/
From: https://podcasts.apple.com/us/podcast/107-dr-carrie-madej-even-a-plane-crash-cant-stop-her/id1524241581?i=1000574598254